I have often heard people say that a car is just a car, a bike is just a bike, a bus is just a bus; something to get you from point A to point B, implying that these material things are nothing special. I agree in some aspects but isn't life about getting from point A to point B in some regards? Which would then mean that a form of transport is not only something special but very important as well. The wings on birds that fly south for the winter; big wooden ships used to explore new lands; an ambulance speeding through thick traffic toward a victim in need of a hospital; all very important. So really, we may even go as far as saying now that transportation is life, can we not? If so, then today my truck is good.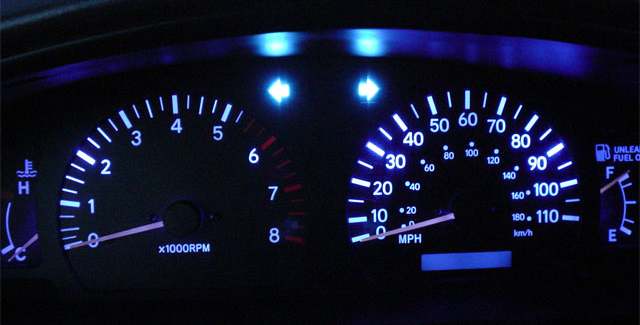 The suspension smiles as my truck wheels discover clear pavement for the first time in a while. My drive is smooth and not bumpy, my acceleration, quick not hesitant. I take a deep breath and turn my speakers up during an old summer classic. The rush of air that floods in through my rolled down windows let me know that summer was coming. I look at my dash as my speedometer climbs, not one warning light in sight; the tire pressure light that has been lit for months now gone. I got that dang tire checked out the other day. Like a surgeon, my mechanic removed a nail lodged deep within the grooves and patched it up nicely. The empty gas tank light; gone as well. I filled her up until the pump wouldn't give anymore. Like my momma, those warning lights nagged my ear off every time I got into that truck. But now all is good…..well almost. In the far corner of the dash is one more icon, bright and strong. My 4X4 light.
I've slid around on black ice enough times in my day to realized that it's better to have it on all year around rather than risk getting hurt. But now I sit here making a painfully slow, uncomfortably shaky, ridiculously sharp right hand turn (which if you haven't noticed is not the most pleasant thing to do in 4X4 mode) trying to think of how many times I've been in an accident before owning a 4X4 truck…in the summer no less. None. I pull my truck over and put it in park.
My right hand reaches for the dial that controls the 4X4 setting. I turn my truck over to 2-wheel drive for the first time in 2 years. There. No more annoying lights on my dash. My life is good.